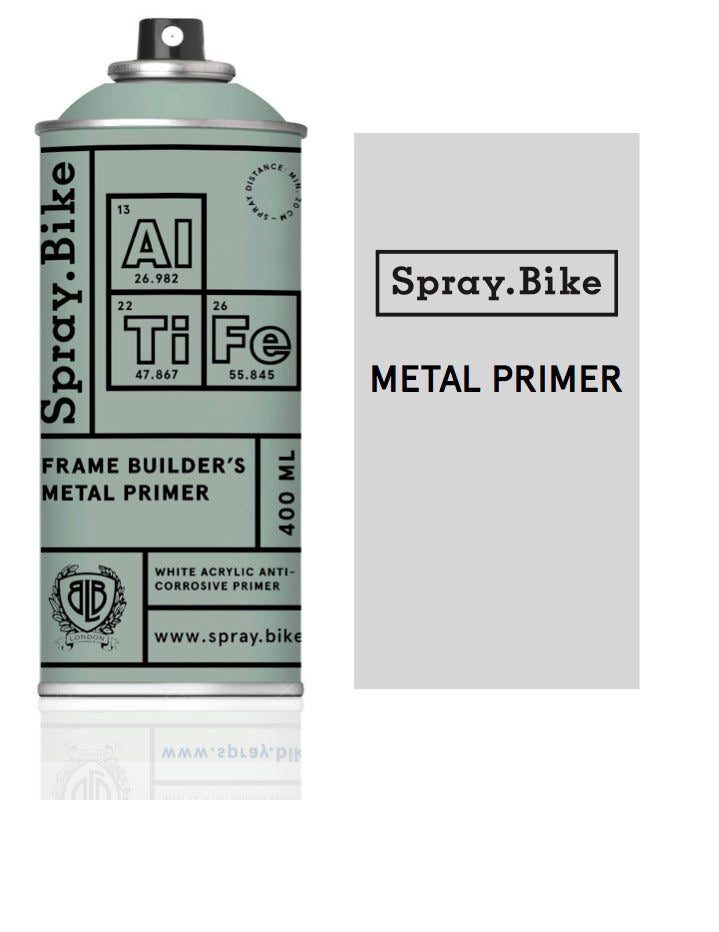 Frame Builder's Prep & Finish

Primers, undercoats, metal plating and finishing topcoats
Spray.Bike Frame Builder's Metal Primer - 400ml

This modern hi-tech anti-corrosive primer is designed to be used on any bare / raw metal bicycle frameset prior to painting. It's slightly easier to use on steel than the Frame Builder's Cold-Zinc.
Product color: light gray

Spray distance: ~ 8 inches

White acrylic anti-corrosive primer
Ideal for aluminum, steel, stainless steel and titanium bicycle framesets
Provides a strong adhesion for Spray.Bike paints
Recommended number of coats: 1
Drying time: 30 minutes
Requires no post-application heat treatment
On steel frames, can be used as a more modern hi-tech alternative to the Frame Builder's Cold-Zinc
Please note:
This product can only be shipped to an address in the USA from this site.
Elsewhere? Click here.