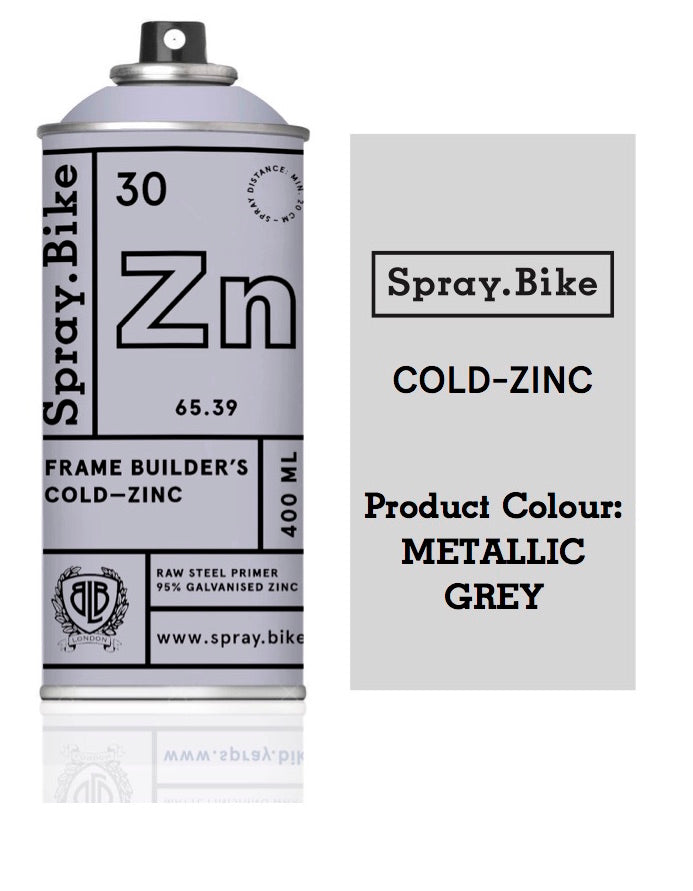 Frame Builder's Prep & Finish

Primers, undercoats, metal plating and finishing topcoats
HEALTH WARNING: You do need to take care using this product as it is metal in dust form, which is not safe to breathe in! Wearing a respirator and painting with the product in a well ventilated area is therefore essential. 
Spray.Bike Frame Builder's Cold-Zinc - 400ml
Traditionally, steel bikes were zinc-dipped before being painted, the zinc creating a non-corrosive barrier to prevent rust and prolong the frame's life. Our cold-zinc spray primer honors that tradition and provides unrivaled protection against corrosion on steel bike frames.
Product color: metallic grey

Spray distance: ~6 inches

95% galvanized zinc

primer

Apply internally and externally to prime raw steel tubing before painting
Recommended number of coats: 1
More is not better, one thin coat works great

Drying time: 1 hour - 24 hrs

On steel frames, can be used as a more historically accurate alternative to the Frame Builder's Metal Primer
Please note:
This product can only be shipped to an address in the USA from this site.
Elsewhere? Click here.