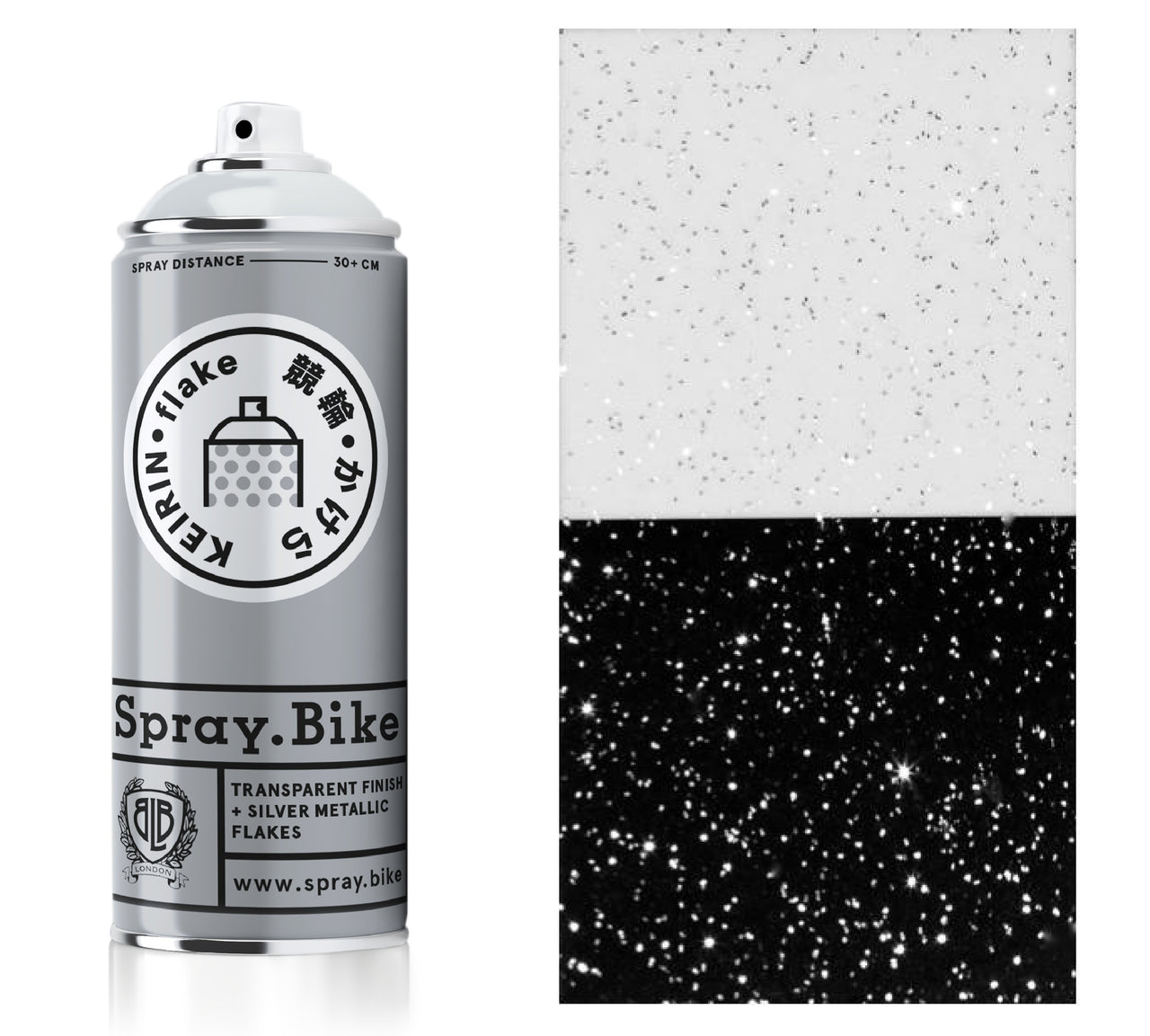 Keirin Collection
Clearcoat sparkle effects inspired by the bikes used in Keirin racing. Choose from Keirin Flake or Keirin Sunlight for the sparkle you want.
Keirin Flake: A clearcoat of traditional Japanese-style metallic flakes to give you an amazing eye-catching sparkle.
Spray.Bike Keirin Flake Pikapika Silver - 400ml
Metallic silver flake in our Frame Builder's Transparent Finish.
Spray distance: at least 12 inches

Ιdeal for steel, aluminium and carbon parts

Recommended coats: 1 (1/2 can / 200ml) to 2 coats = (full can / 400ml)

Requires no post-application heat treatment

Contains Spray.Bike Frame Builder's Transparent Finish - Satin/Gloss
Please note: 
This product can only be shipped to an address in the USA from this site.
Elsewhere? Click here.