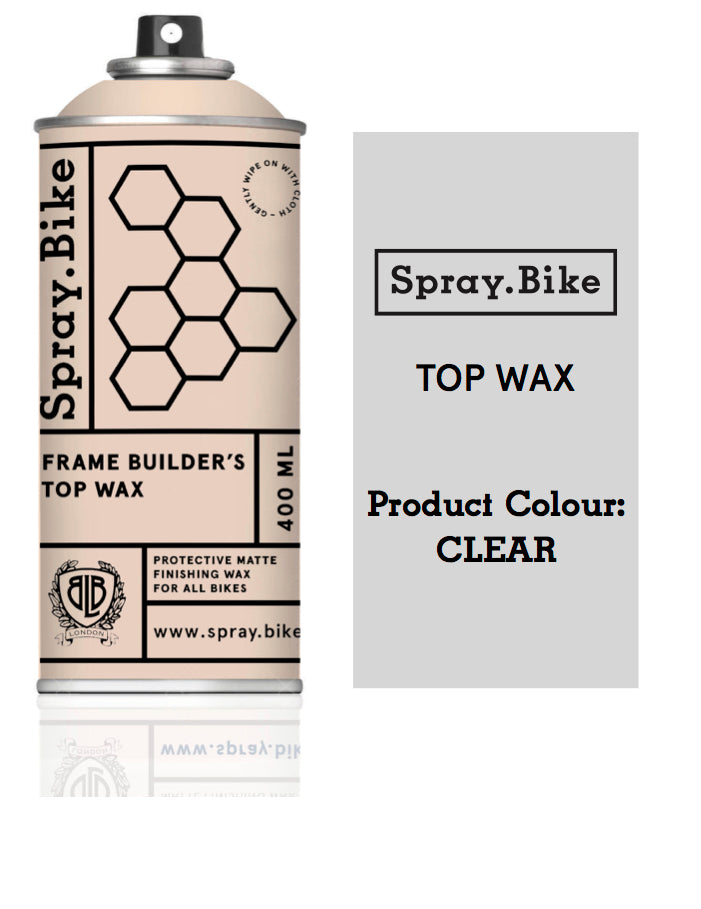 Frame Builder's Prep & Finish

Primers, undercoats, metal plating and finishing topcoats
Spray.Bike Frame Builder's Top Wax - 400ml
This water-based finishing wax is suitable for all bikes.
Product color: clear
Spray instructions: Do not spray directly onto the frame. Instead, spray onto a paper towel or lint-free cloth and apply gently.
Creates an invisible micro-thin protective barrier for all painted metal, carbon or even wood frames
Doesn't create shine on matte paintwork, so perfect for all Spray.Bike colors
Contains Carnauba wax
Re-apply regularly, especially after cleaning
Please note:
This product can only be shipped to an address in the USA from this site.
Elsewhere? Click here.