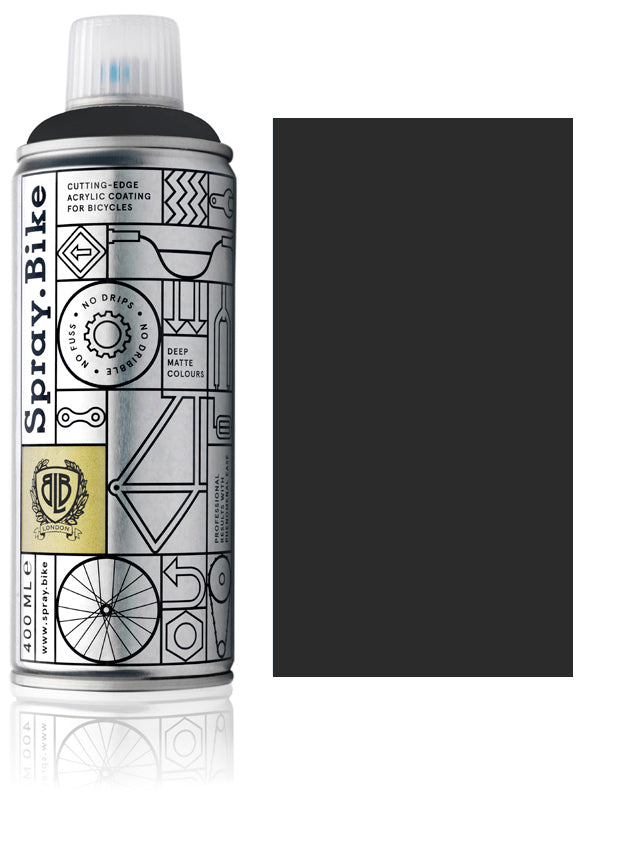 Nightshade Collection
Rich and intense colors seen in a dimming evening light.
Nightshade Collection - Raven Grey
A very dark grey, substantially darker then our Gray's Inn.
Spray distance: 2-4 inches
Ιdeal for steel, aluminum and carbon parts
A 400ml can will cover a bicycle frame and fork with a single coat
Recommended minimum coat: one
Requires no post-application heat treatment
For a satin or gloss top-coat, finish with Spray.Bike Frame Builder's Transparent Finish - Satin/Gloss. For a matte top-coat, finish with the Frame Builder's Transparent Finish - Matte
For ongoing protection (whether the finish is matte, satin or gloss), regularly apply the Frame Builder's Top Wax
Please note: 
This product can only be shipped to an address in the USA from this site.
Elsewhere? Click here.