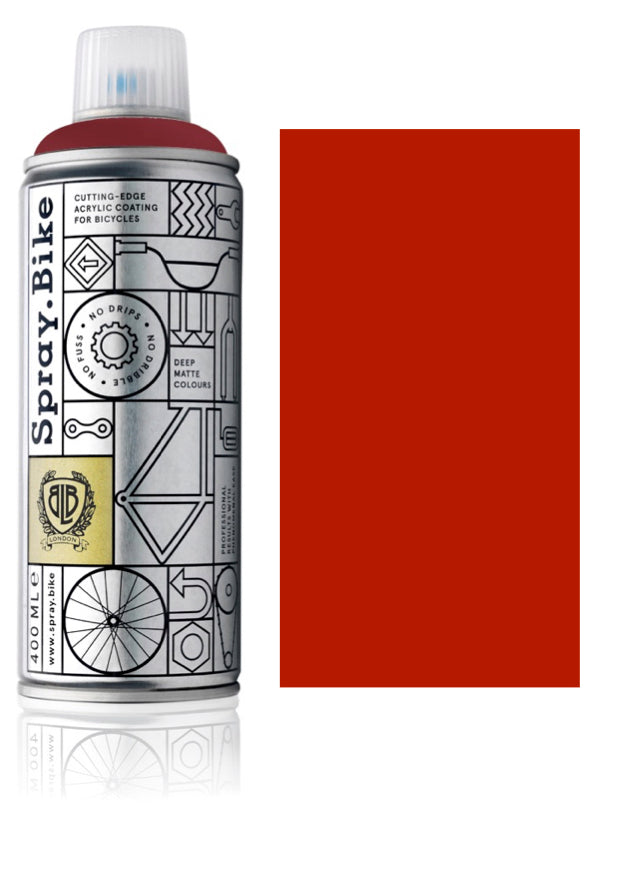 Vintage Collection
An ode to cycling companies that we've lost along the way.
Spray.Bike Excelsior - 400ml
A rich red, deeper than our Coventry Red.
For color reference, the painted can illustrates Red Bridge at the top, Excelsior in the middle and Coventry Red at the bottom. 
Spray distance: 2-4 inches

Ιdeal for steel, aluminum and carbon parts

A 400ml can will cover a bicycle frame and fork with a single coat

Recommended coats: 1

Requires no post-application heat treatment

For a satin or gloss top-coat, finish with Spray.Bike Frame Builder's Transparent Finish - Satin / Gloss.

For a matte top-coat, finish with the Frame Builder's Transparent Finish - Matte

For ongoing protection (whether the finish is matte, satin or gloss), regularly apply the Frame Builder's Top Wax
Please note: 
This product can only be shipped to an address in the USA from this site.
Elsewhere? Click  here .